User creates Elektron Octatrack software editor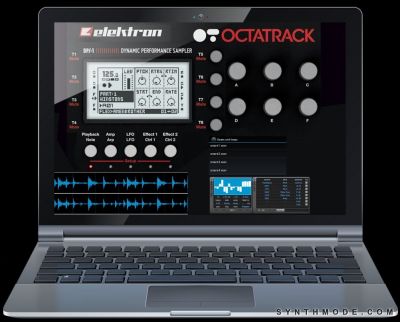 User "Rusty" from the Elektronauts forum has spent numerous hours developing a very extensive Octatrack software editor.  This morning he released a video teaser showing the editor at work.  The editor has the ability to save presets of most settings, making it extremely useful for managing sample banks, effects, etc...
It's not unusual to see talented individuals beat entire companies in the race to developing better and more useful tools that enhance the abilities of their own products.  A great example of this is the 3rd party operating system, JJOS, developed for the MPC1000.  Rumor has it that "JJ" was a former Akai employee that got "screwed" by Akai and decided to code his own version of the operating system, which practically turns an MPC1000 into a high-end MPC with more powerful and advanced features. JJ has now become famous in the MPC community and users from all over the world rush to purchase his operating system as soon as they buy an MPC1000 in order to unlock their MPC's full potential.
Another example with a less dramatic story is the Mountain Utilities BC Manager for the Behringer BCR2000. The BCR2000 is a MIDI controller, which is legendary in its class for several reasons. Unfortunately the original software editor/librarian released by Behringer was very limited and suffered from many compatibility issues.  Mark van den Berg, a PhD scholar and programmer decided to take on the challenge of writing a solid editor for this amazing controller, which he then made available for free on his website (though the guy deserves $ for it IMHO).  By the way, did I mention that DaftPunk used two BCR's from their famous pyramid live setup during their Alive tour?
tags:
audio production
,
gear