A beginner's guide to EURORACK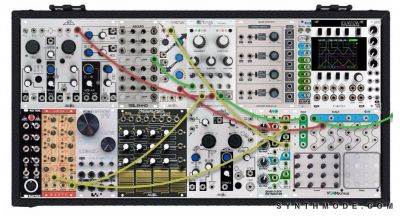 EURORACK!! The new trend is here and all the cool kids are doing it! Well, nope, nope, it's not new, and hardly any kids are doing it, mostly middle-aged nerds that can afford.
Growing up in a computerized world with access to tons of free and mind-blowingly powerful open source plugins has been revolutionary and life-changing, but many people also feel that it has cursed them with overwhelmingly monotonous computer interactions.
Eurorack is a great way to tap into the raw elements of synthesis to fully harness its power with a refreshing hands-on approach.  The main challenges associated with going eurorack are its overwhelming complexity compared to conventional synths and the sometimes ridiculously high prices.
If you are indeed attempting to enter the world of Eurorack here is a quick guide (based on my experience) on how to win:
tags:
audio
,
audio production
,
gear