Octatrack OctaEdit?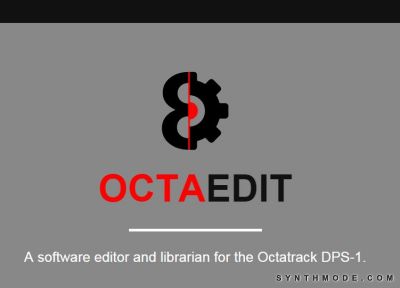 Finally a software editor and librarian for the Octatrack DPS-1? So says user and creator, Rusty, from the Elektronaut forums, who claims via his website that the software will be finally released this month.  The project got started as early as April 2014 and has been under development--I even wrote about it on a previous post that included a sample-video of a new feature that Rusty was developing.
Rusty has been hard at work with the help of several enthusiastic beta testers who gladly paid for an early copy of the software. Eventhough OctaEdit has not officially been released yet, it si already causing quite a sensation among octatrack users.  One users went as far as calling the selected beta testers and the project in general a "cult" and referred to Rusty as a "frikking crack dealer".  But don't believe me, read for yourself.
I have to admit  the project does seem very promising and some of the functionality is extraordinary--there is even a sequencer that's being implemented!  Props to Rusty for putting this together, but let's see if he follows through with his promise to release it this month--he has 7 days from today.
Source: http://octaedit.com/forum/viewtopic.php?f=3&t=49 
tags:
audio production
,
gear
,
web/tek
,
tech